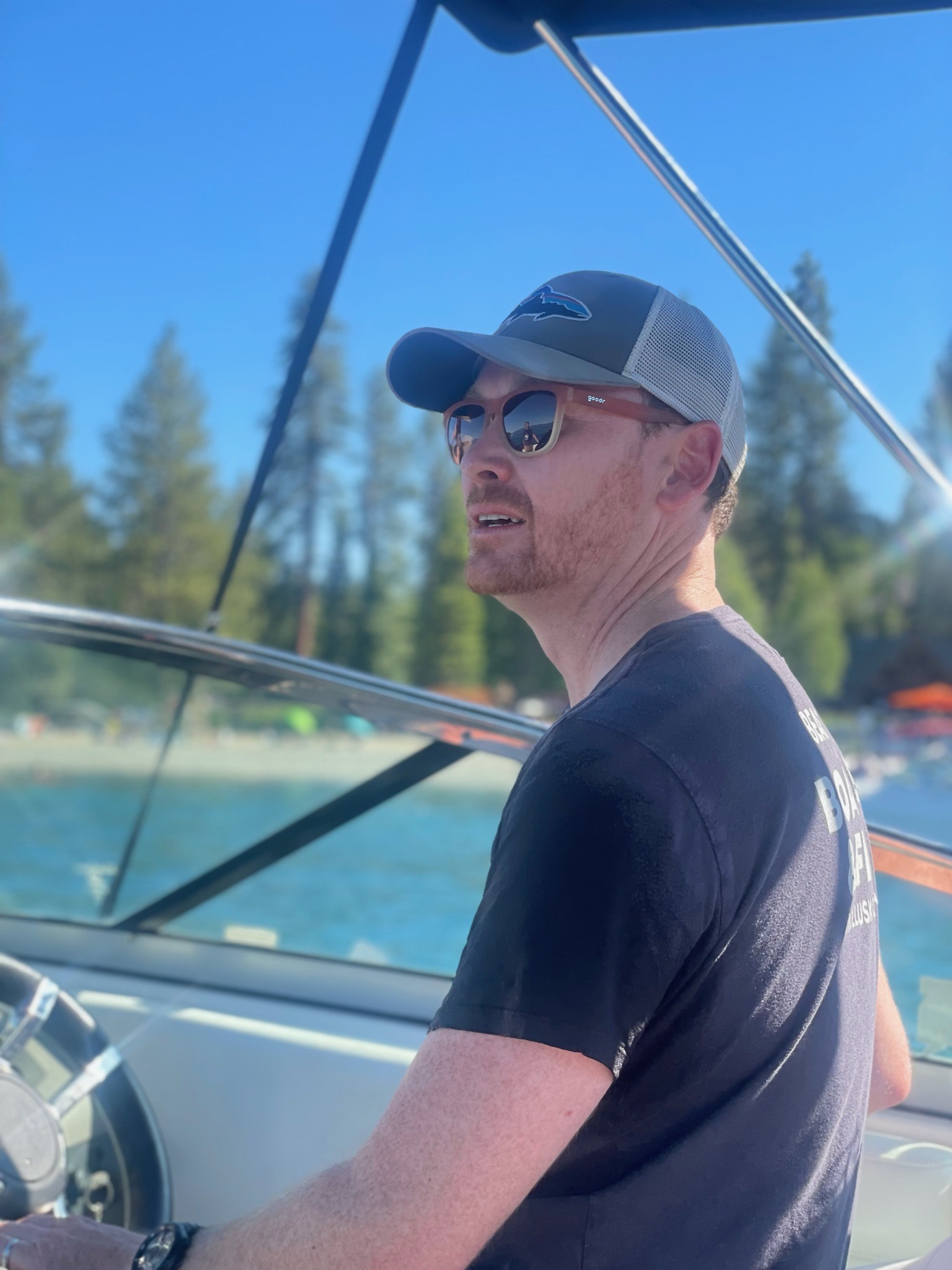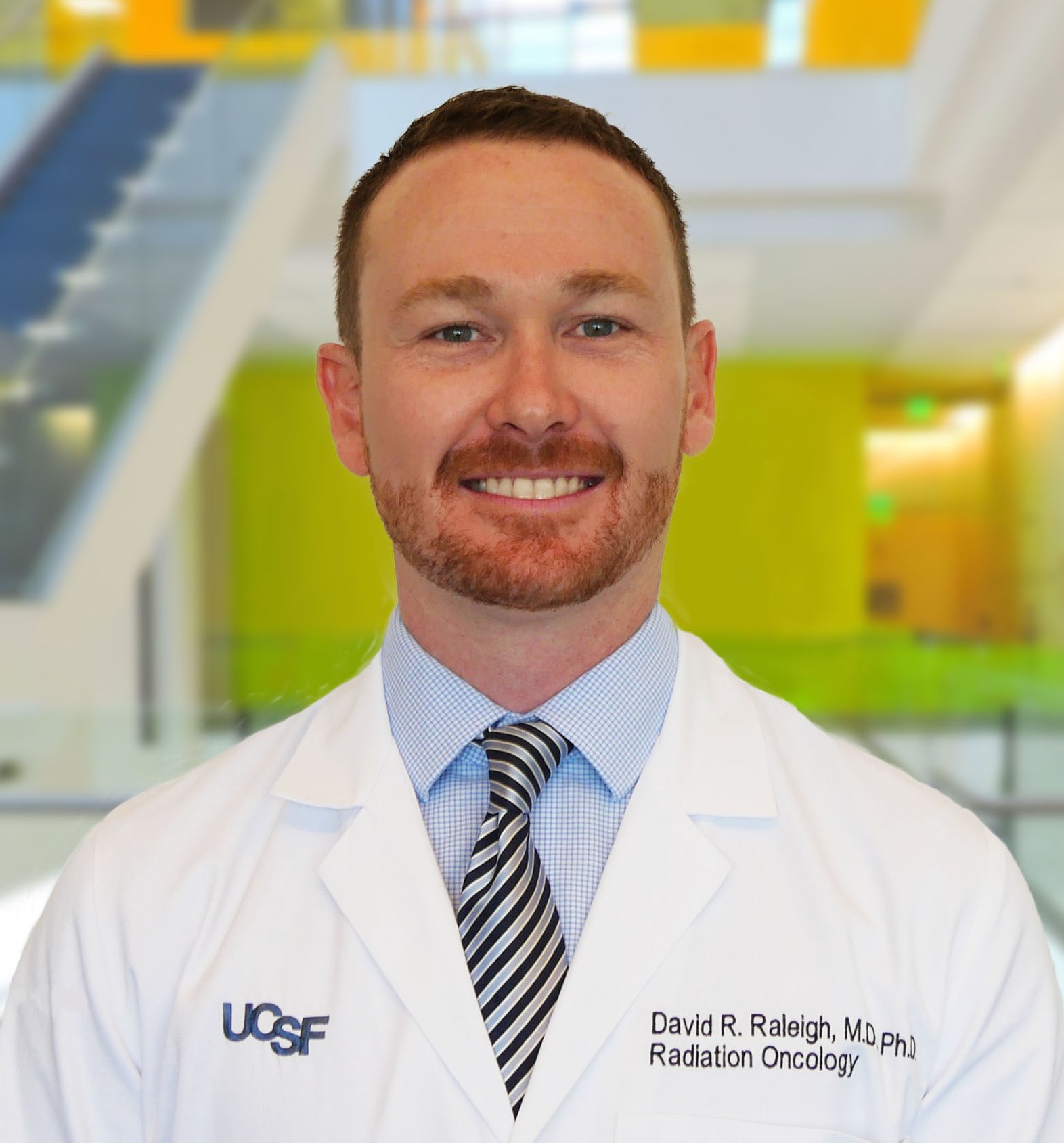 David R. Raleigh, MD, PhD
  Associate Professor
  Robert and Ruth Halperin Endowed Chair of Meningioma Research
  Principal Investigator and Preclinical Therapeutics Core Director
  Departments of Radiation Oncology, Neurological Surgery, and Pathology
  University of California San Francisco
Dr. David Raleigh received his undergraduate degrees from the University of California Berkeley, and his medical and doctoral degrees from the University of Chicago. Dr. Raleigh completed his residency training in the Department of Radiation Oncology at UCSF, and he trained as a postdoctoral scholar with Dr. Jeremy Reiter in the Department of Biochemistry at UCSF, with whom he collaborates regularly. He is a member of the faculty in the UCSF Departments of Radiation Oncology and Neurological Surgery, where he is specialized in the treatment and investigation of central nervous system tumors in adult and pediatric patients. In the laboratory, Dr. Raleigh is a Principal Investigator in the UCSF Brain Tumor Center and uses mouse genetics, genomics, cell biology, biochemistry, molecular biology, cerebral organoids, single-cell techniques, and pharmacology to study the genomic, biochemical, and cellular drivers of cancer predisposition syndromes. Dr. Raleigh is also the director of the UCSF Brain Tumor Center Preclinical Core, a longstanding facility within the Department of Neurological Surgery specialized in organoid and patient-derived xenograph models of brain cancer. When he's not in the lab... or thinking about the lab... or writing things for the lab... David loves spending time with his wife, 2 children, and dog at their home in San Francisco, where he enjoys cooking and starting longingly at the surfboards and road bikes he no longer has time to use.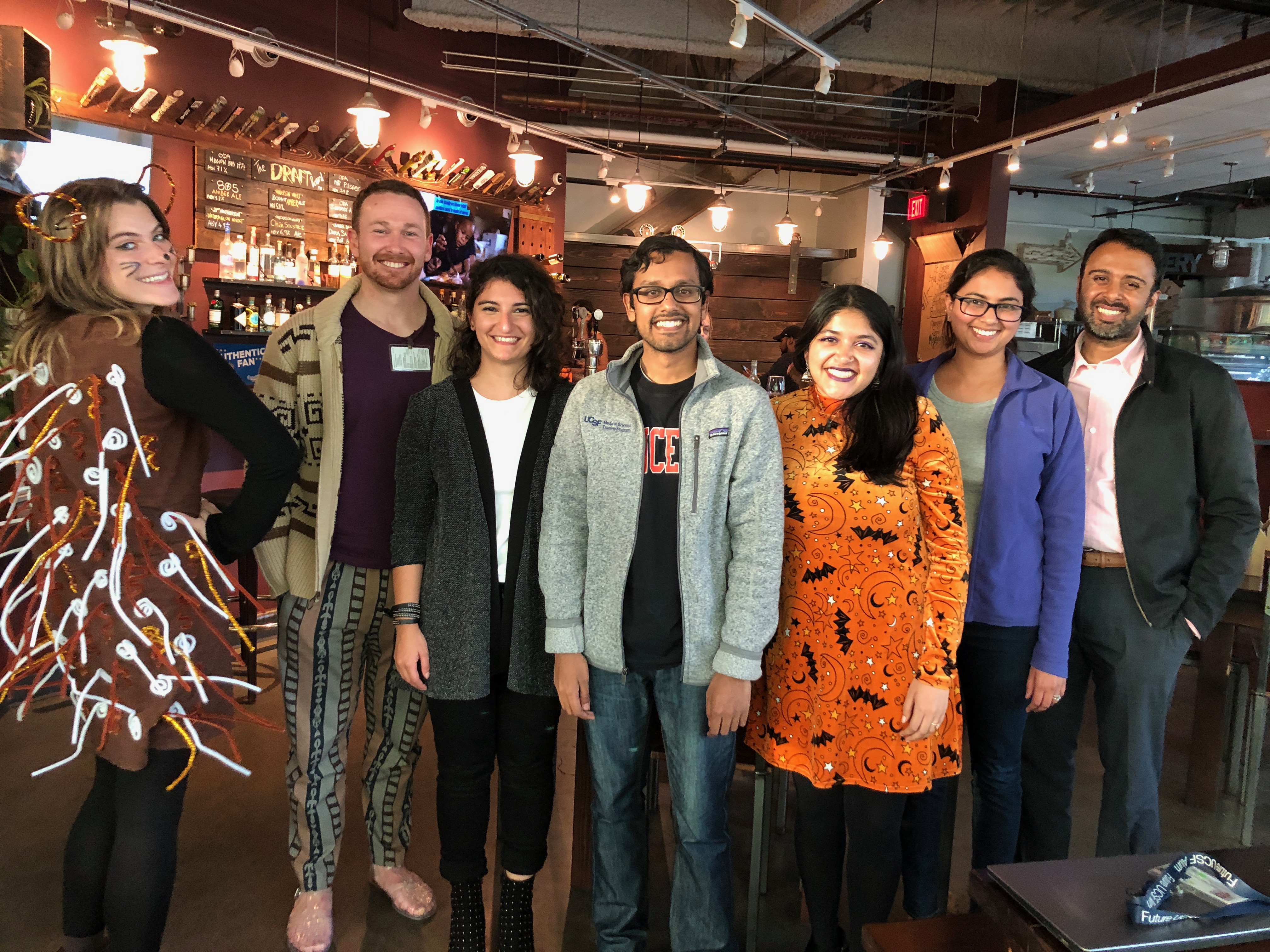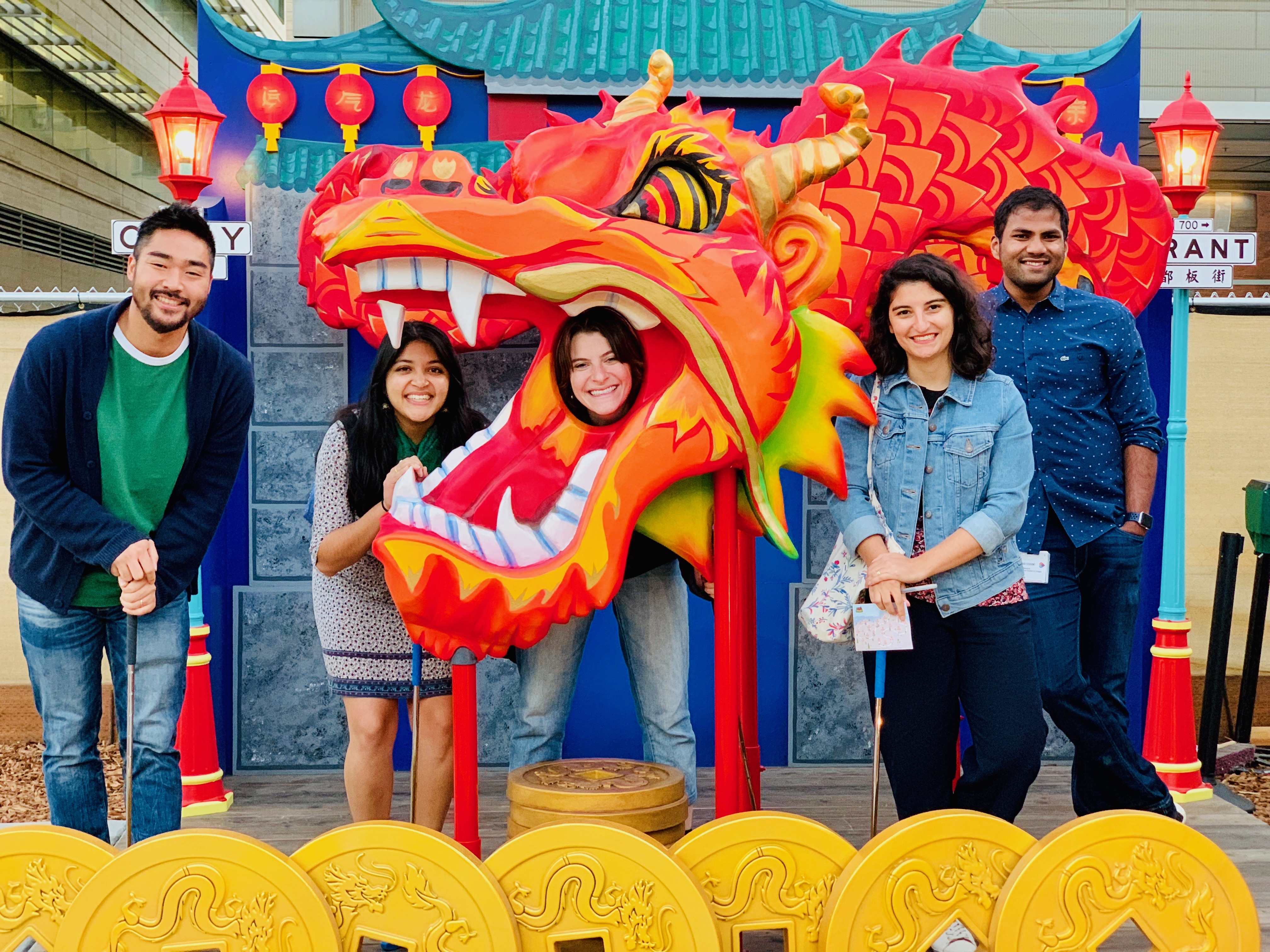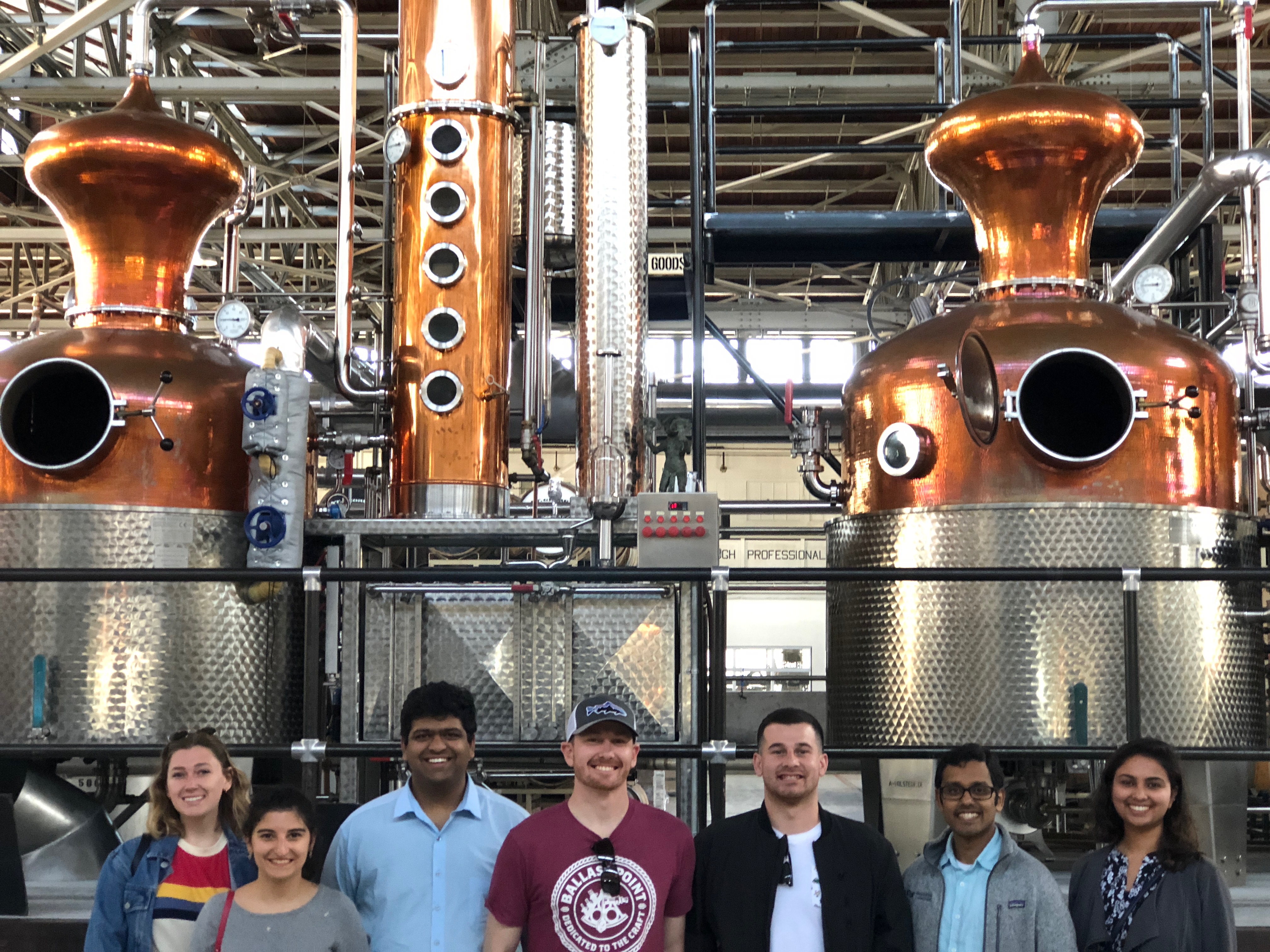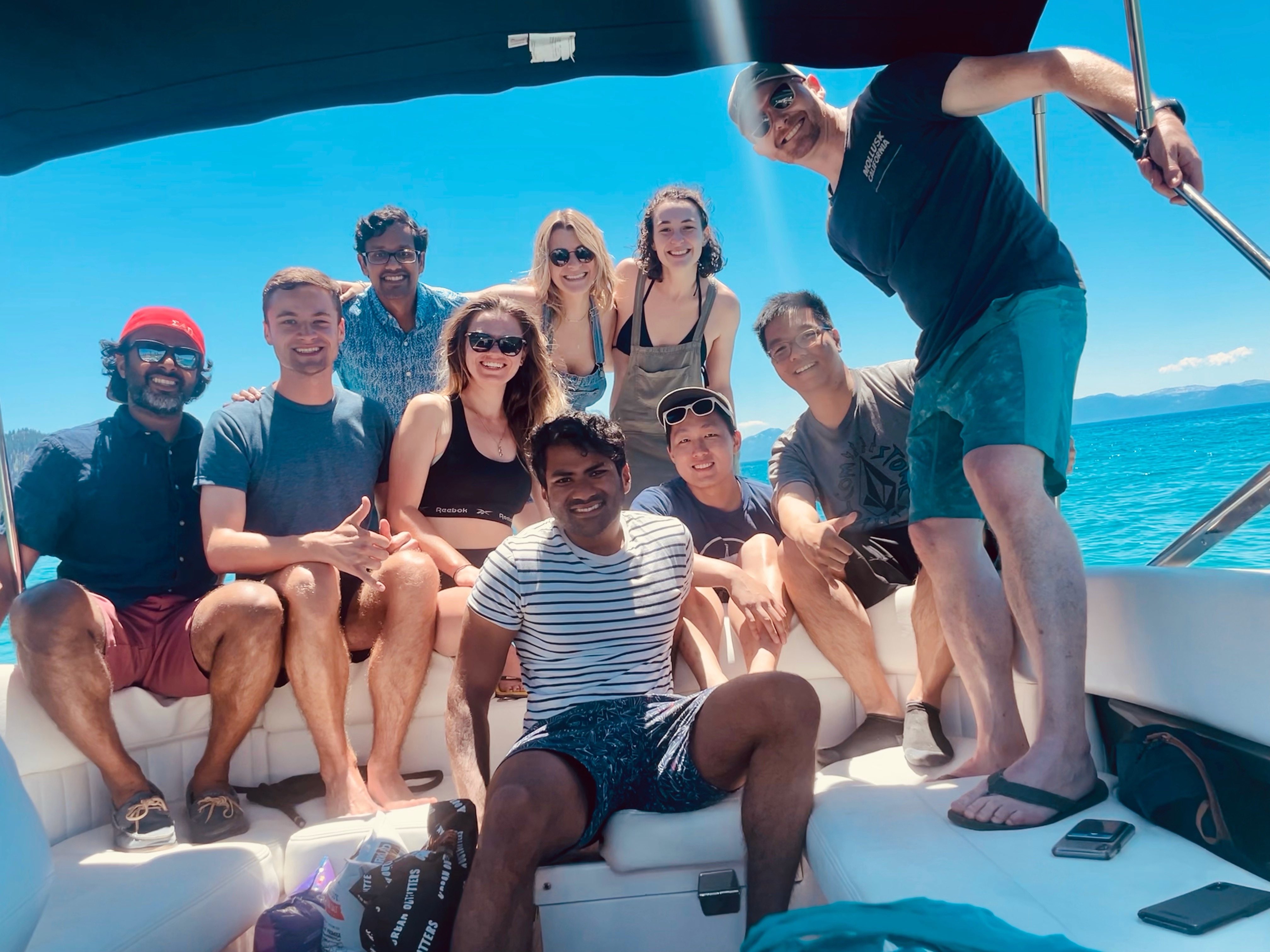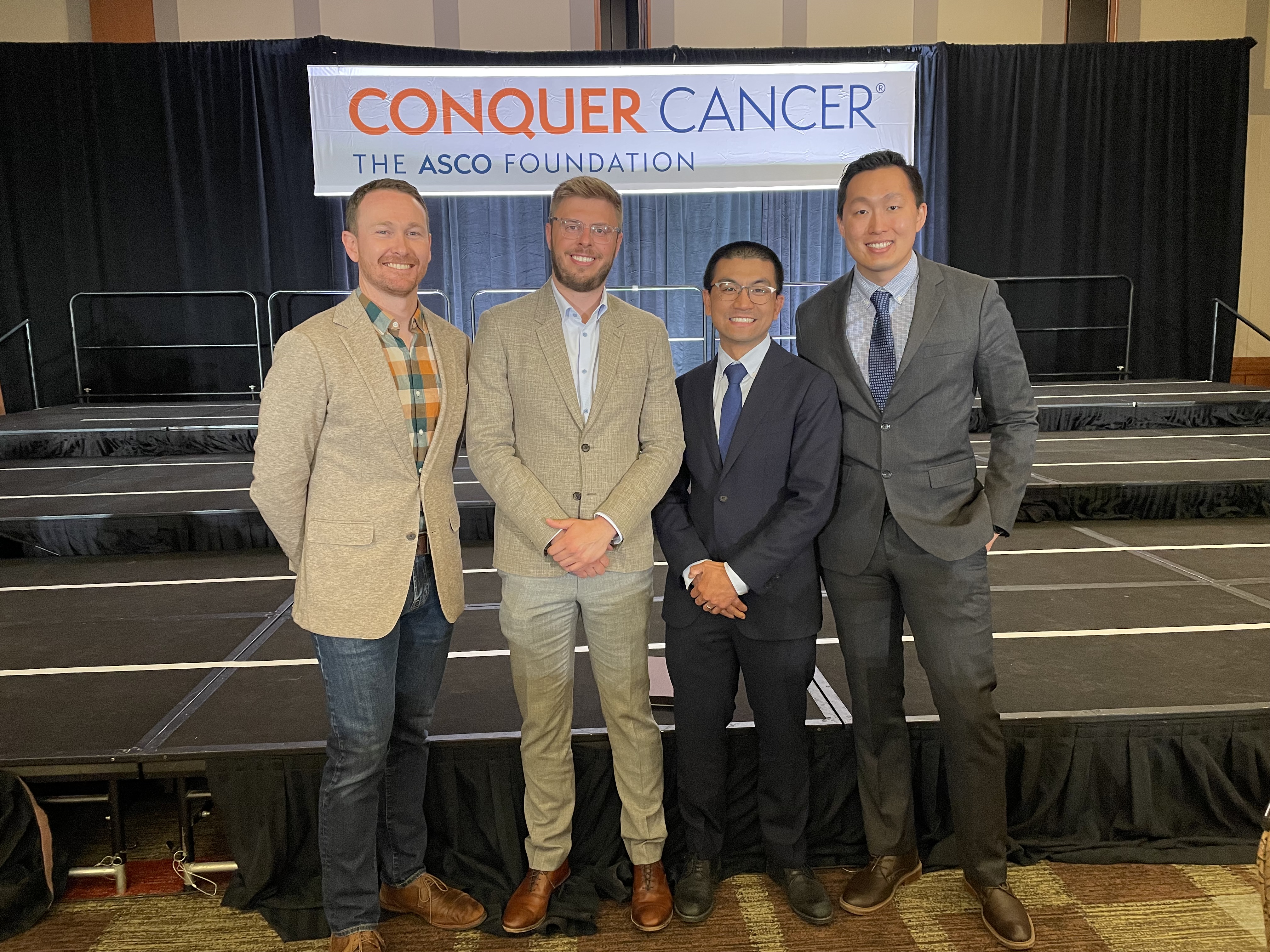 Current Lab Members
Charlotte Eaton is a Postdoctoral Scholar in the department of Neurological Surgery. She received her PhD from the University of Birmingham (UK) in Molecular Biology and Biochemistry. In the Raleigh Lab, Charlotte is focussed on utilizing biochemistry, molecular and cell biology techniques, and CRISPR technology to understand the molecular mechanisms that drive Merlin mutated meningiomas. When not in lab Charlotte is a keen (but slow) runner, a pork pie enthusiast and a G&T connoisseur.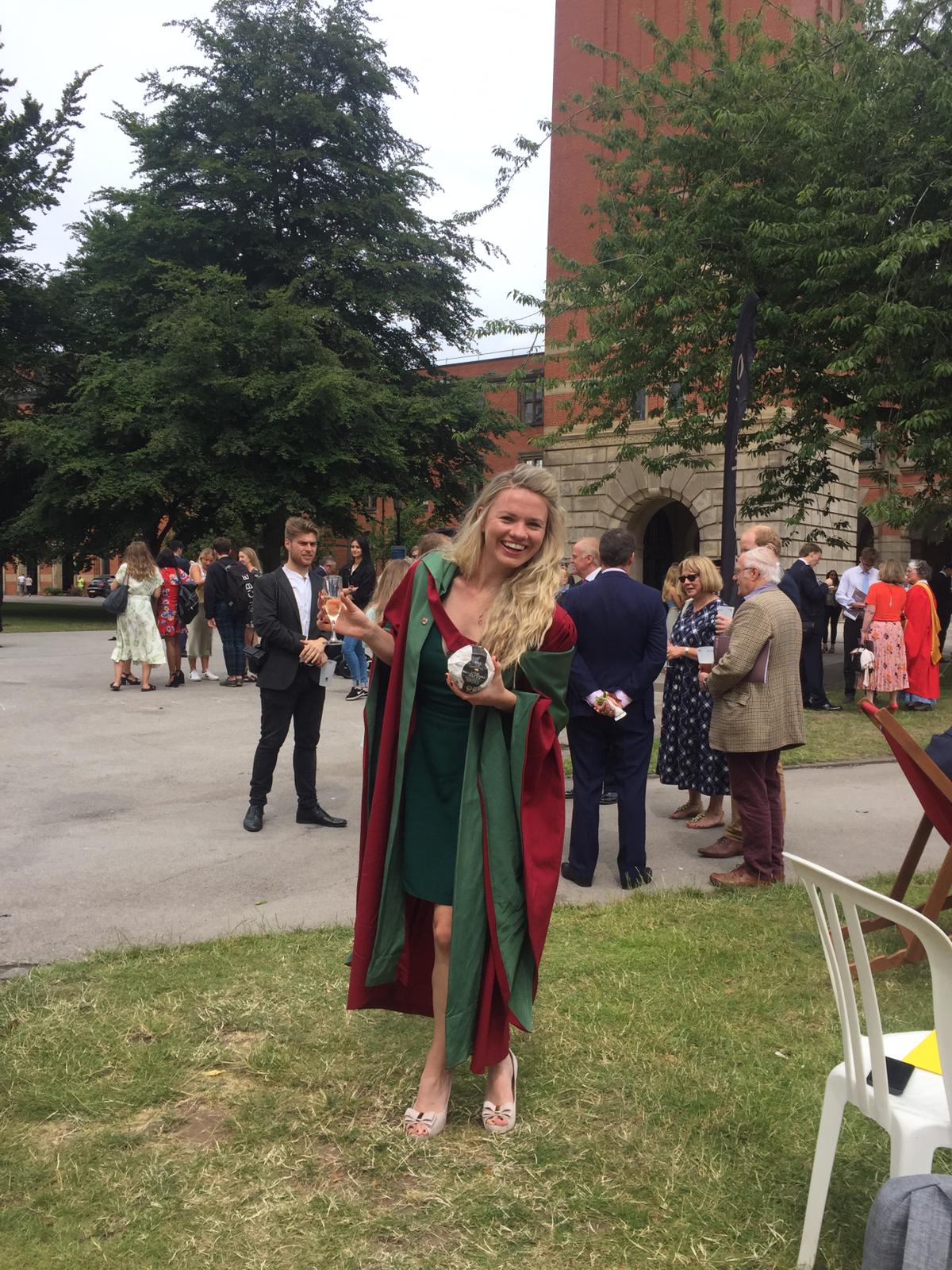 John Liu is a resident physician and scientist in the Department of Radiation Oncology at UCSF. Joint with the group of Luke Gilbert, he is developing functional genomics approaches to dissect the molecular mechanisms of brain tumor pathogenesis and specifically — resistance to radiation therapy. He completed his MD and PhD at UCSF in the laboratory of Daniel Lim, where he studied the function of long non-coding RNAs in neural development and in brain tumors, pioneering the use of genome-scale CRISPR interference toward lncRNA biology.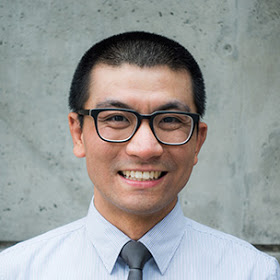 Tim Casey-Clyde is a PhD student in the TETRAD program at UCSF. In the Raleigh lab, Tim studies the molecular signatures driving Schwann cell-derived tumors by utilizing mouse genetics and cell culture screens. He is motivated to contribute to stellar team science and is passionate about leveraging scientific research to improve patient outcomes. In his free time, Tim loves exploring the microclimates of San Francisco, trail running, and searching for the best dim sum in the city.
Kyounghee Seo is a Staff Research Associate and Lab Manager in the Raleigh Laboratory and the UCSF Brain Tumor Center Preclinical Therapeutics Core, where she uses a hiPSC-derived cerebral organoid system to model and understand central nervous system tumor biology. She has generated a library of genetically-defined, patient-derived cancer cells to identify and validate novel individualized molecular therapies for patients. Kyougnhee is also interested in developing 3D cell culture systems to study cellular interactions using live cell imaging. She received her undergraduate degree in chemical biology from UC Berkeley and worked at a human iPSC manufacturing company before joining UCSF.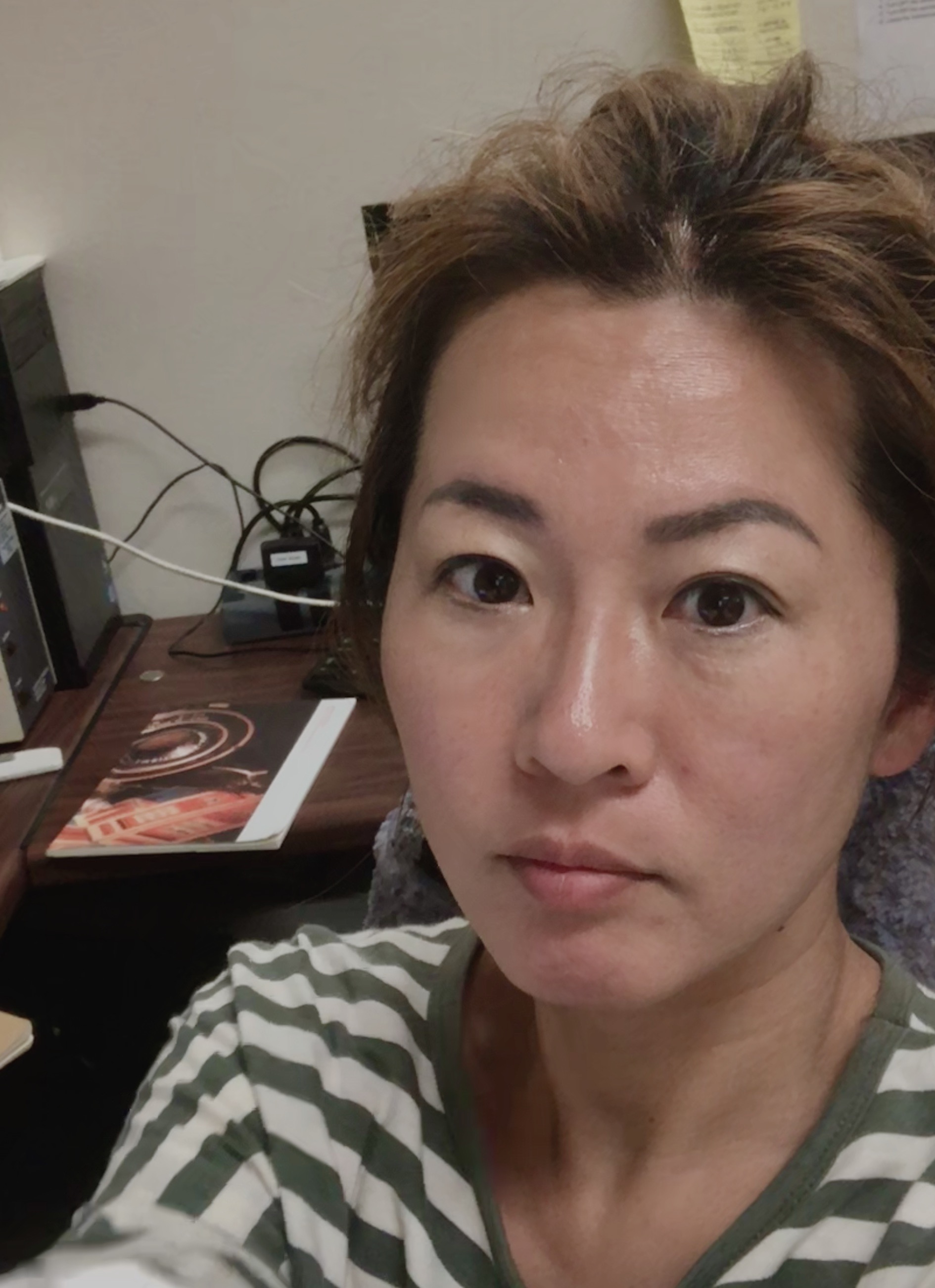 Will Chen is a radiation oncology resident at UCSF. He has a background in biomedical engineering and works on clinical, informatics, and translational projects aiming to improve prognostication of meningioma outcomes and guide meningioma treatment. Outside of work, Will enjoys photography and searching for the best noodle soups and/or chicken wings in the Bay area.   
Minh Nguyen is a medical student at UCSF. In the Raleigh lab, his research studies the drivers of meningioma growth and their mechanisms of resistance to treatment. His other research interests include clinical outcomes for meningioma treatments and how to predict them. When not in lab, he is mostly studying. When not studying, he enjoys exploring restaurants, hiking, and playing music.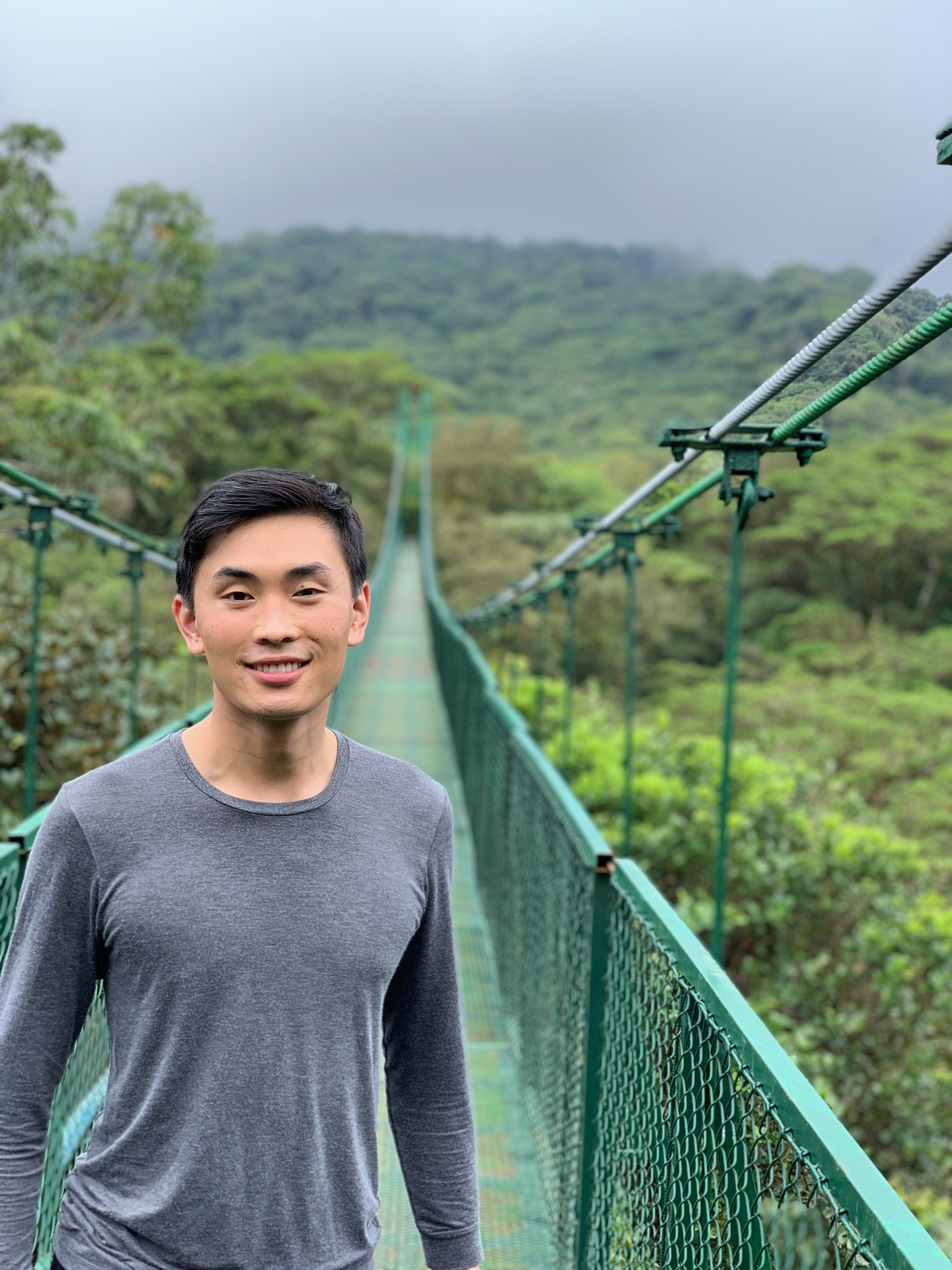 Addie Cady is a second-year PhD student in the TETRAD program at UCSF. After graduating from Duke University in 2017 with a B.S. in Biology, she spent three years studying photoreceptor biochemistry with a focus in molecular proteomics with the Arshavsky lab at the Duke Medical Center. As a member of the Raleigh lab, she is currently focused on employing biochemistry, cell biology, and proteomic techniques to elucidate the molecular players that drive meningioma pathology. Outside of lab, Addie spends her time backpacking, skiing, cooking, and spending time with her (amazing) pup Kona.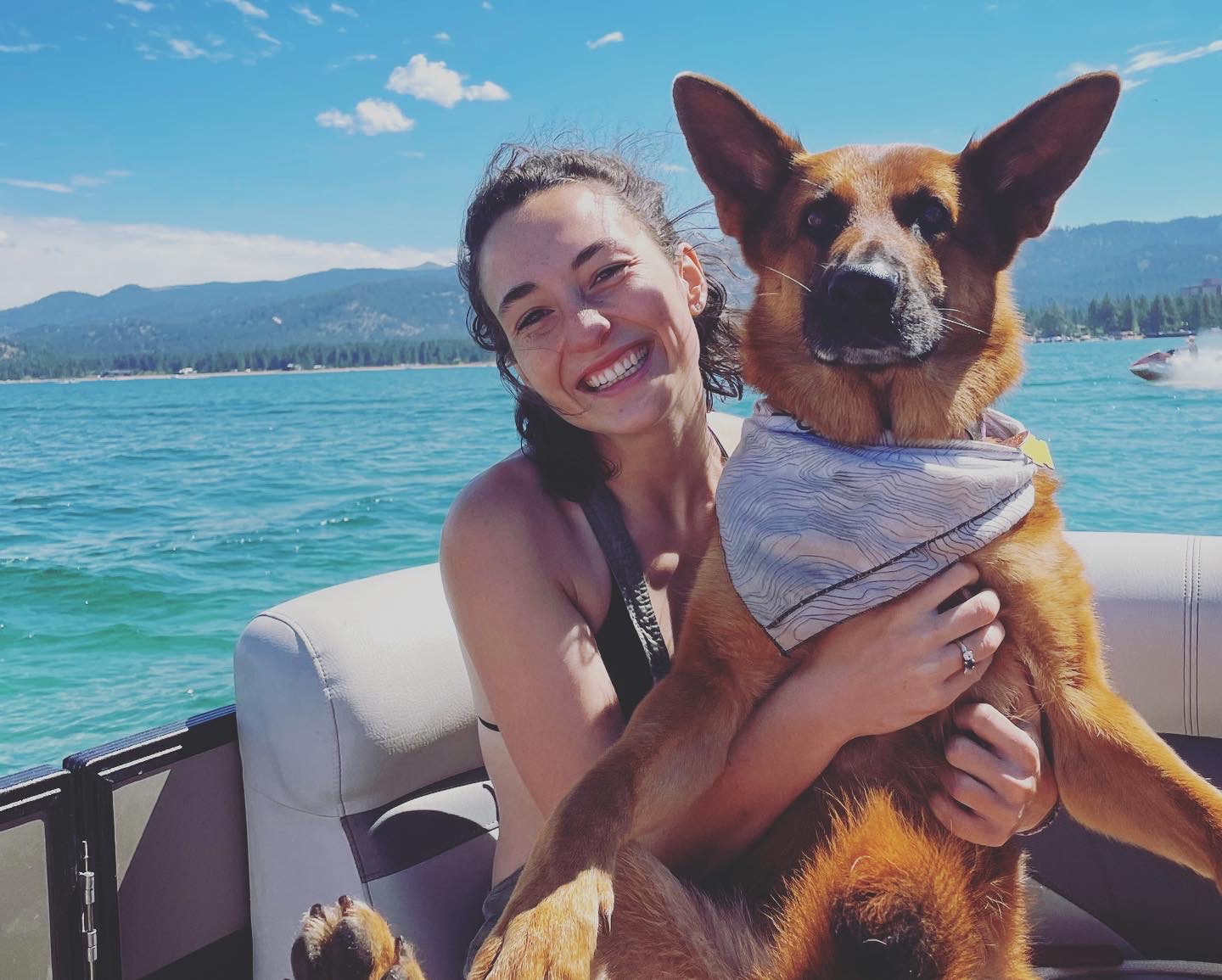 Jake Young is a neurosurgery resident at the University of California, San Francisco with an interest in neurosurgical oncology and immunotherapy. He is a graduate of Duke University and the University of Chicago Pritzker School of Medicine, respectively. His project in the Raleigh Lab aims to dissect tumor-mediated mechanisms of immunotherapy resistance with single-cell techniques and reprogram this immunosuppressive glioblastoma microenvironment with gene therapy via surgically mediated delivery strategies like convection enhanced delivery. He partners his laboratory work with clinical research exploring how to optimize functional outcomes and minimize complications after surgery for intrinsic brain tumors with direct electrical stimulation and brain mapping, where he works closely with mentors Shawn Hervey-Jumper MD, Manish Aghi MD PhD, and Mitchel Berger MD.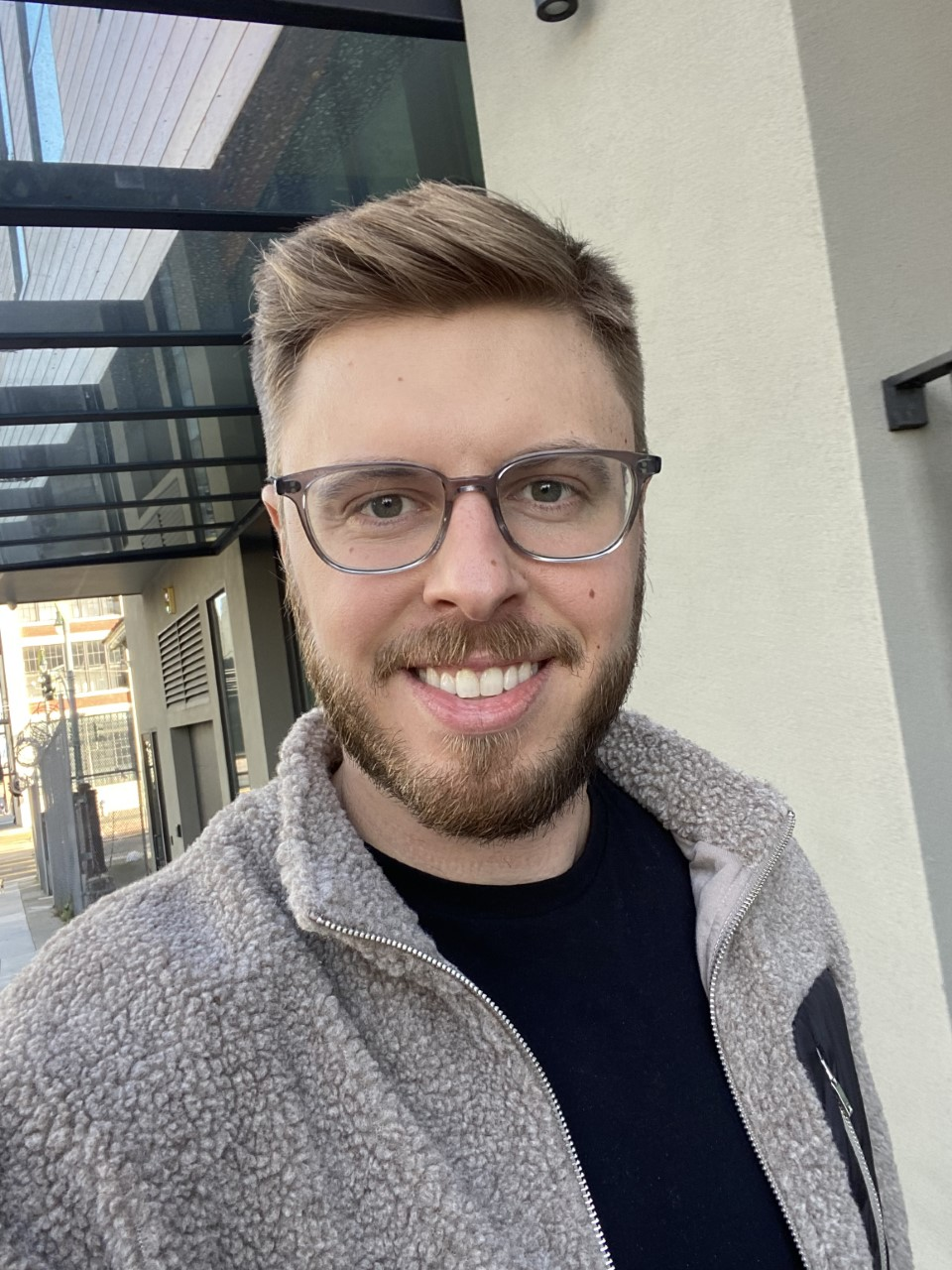 Akshara Vykunta is an undergraduate student at UC Berkeley majoring in Molecular and Cell Biology. In the Raleigh Lab, her research foxuses on defining the core Hedgehog transcriptional program. In her free time, Akshara enjoys painting, exploring art museums, skateboarding, or stargazing.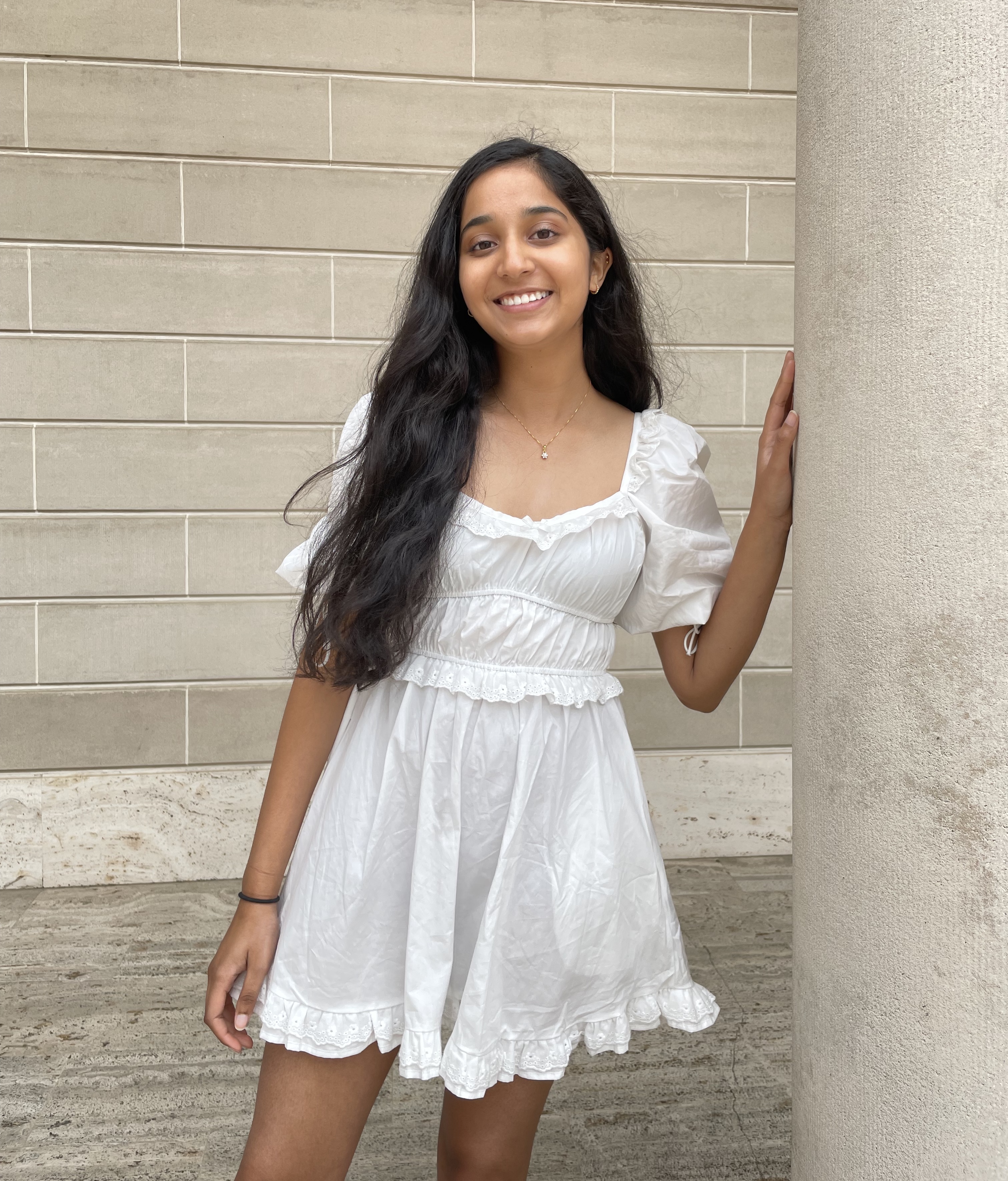 Joanna Pak is a Staff Research Associate in the Raleigh Lab and received her undergraduate degree in health sciences from Chapman University, where she conducted pharmaceutical and cognitive neuroscience research. She is working jointly with the Gilbert lab and is interested in applying cell culture, molecular biology, and CRISPR gene editing approaches for developing new treatments for brain tumors. Outside of lab, Joanna loves needlework, swimming, and crochet. She also has a small collection of wind instruments, which include the recorder Joanna received in 3rd grade (15+ years old and still functional!), a melodica, and her primary instrumental foci, the oboe and English horn.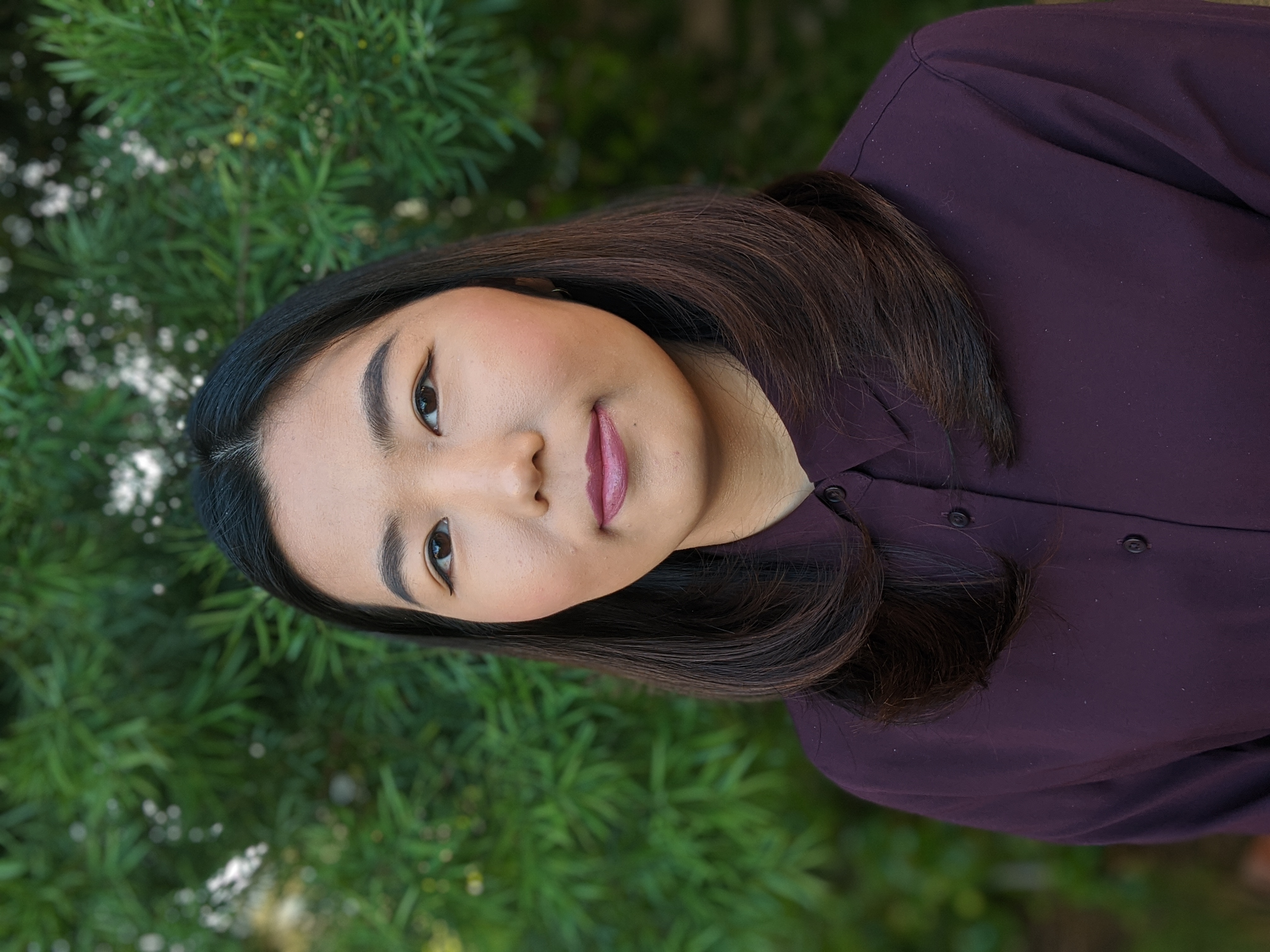 Naomi Zakimi is a Staff Research Associate in the Raleigh Lab. She received her undergraduate degree in Genetics and Genomics from UC Davis. She developed an interest in bioinformatics while working as a research assistant at a genomics lab. In the Raleigh lab, she uses computational approaches to assist the lab in processing and analyzing the data generated. Outside of work, she enjoys gardening, learning about wildlife, and dancing.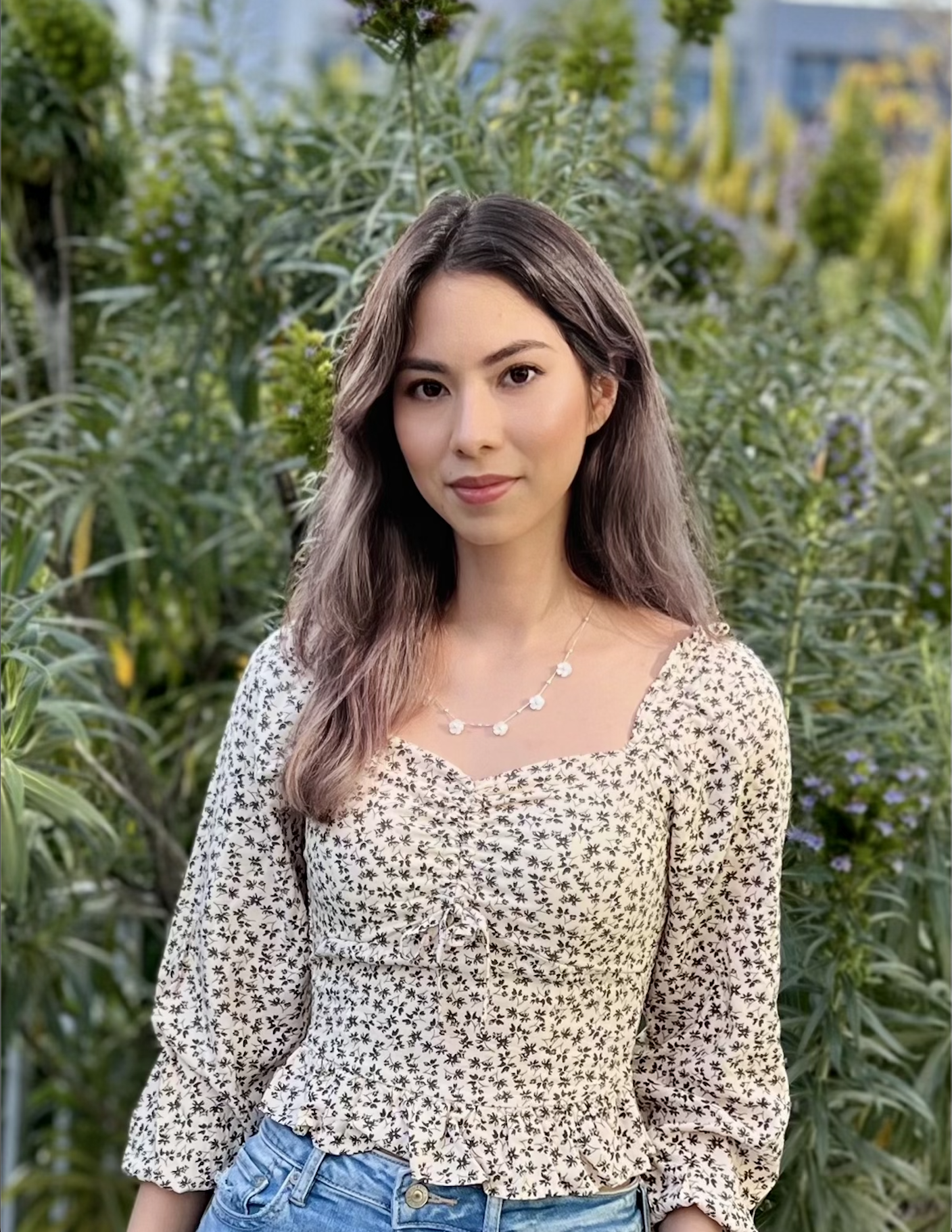 Damian Almiron-Bonnin is a pathology resident on the physician-scientist pathway at UCSF. He completed the MD-PhD program at Dartmouth, where he focused his research on studying secretion-mediated pathways of resistance and self-renewal in brain tumors. Following that, he undertook a post-doctoral fellowship at Fred Hutch, where his work centered around investigating alternative splicing in cancer biology and exploring the molecular landscape of CNS tumors. Damian now aims to leverage methods from evolutionary biology to unveil the mechanisms of cancer evolution. His objective is to refine tumor classification and contribute to the advancement of precision medicine. In his personal life, he enjoys spending time with his family, engaging in charity work, and pursuing hobbies such as soccer and chess.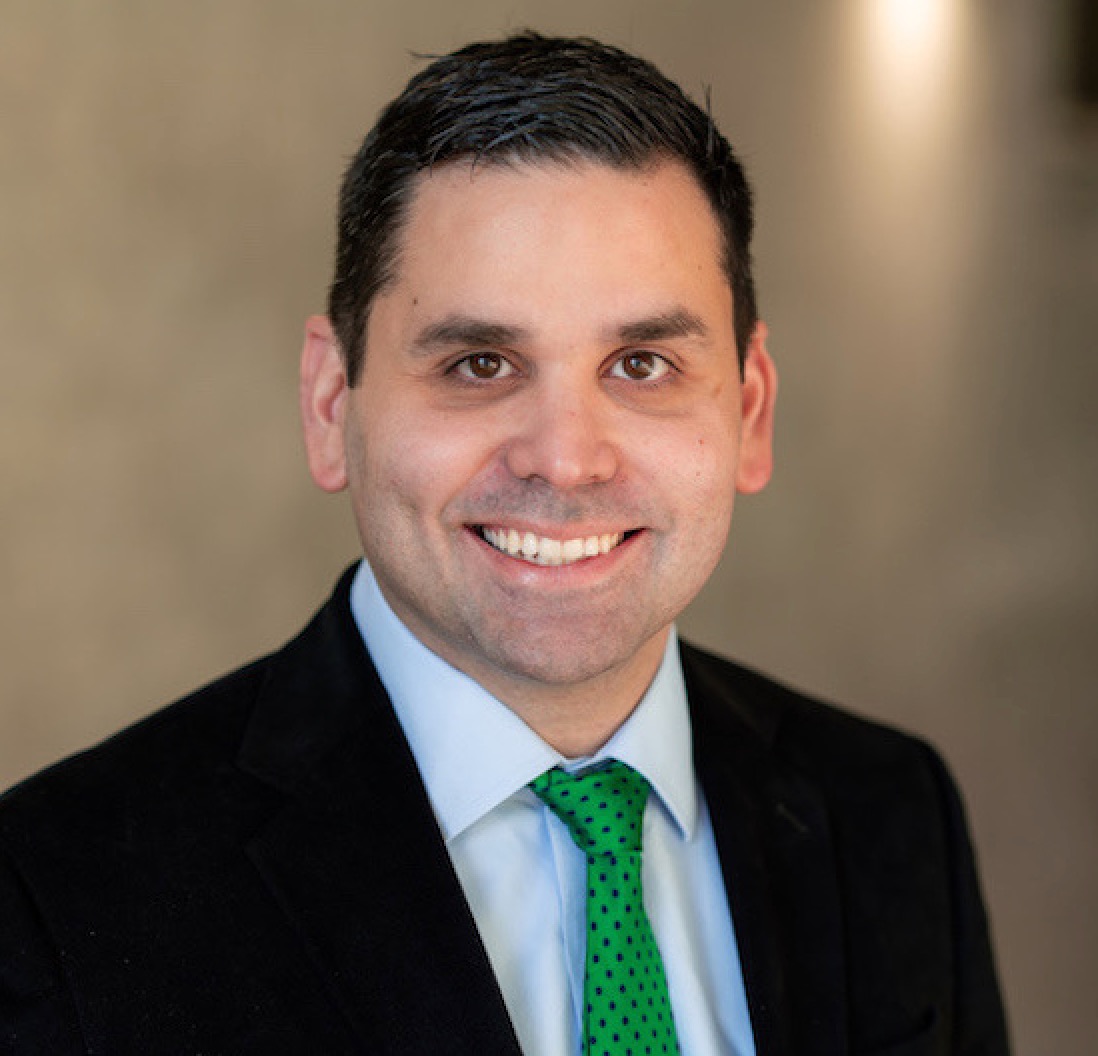 Kanish Mirchia is a neuropathology fellow in the Department of Pathology at UCSF. He completed medical school in India, followed by research in mechanisms of axonal injury and regeneration in multiple sclerosis at Mayo Clinic, and pathology residency at SUNY Upstate in New York. His research is motivated by the need for accurate classification schemes of brain tumors to inform proper treatment of patients. In the Raleigh Lab, Kanish hopes to leverage multiplatform sequencing techniques to identify diagnostic and prognostic biomarkers in brain tumors and to develop useful ancillary assays that can be translated to clinical neuropathology and neurooncology practice. Kanish's hobbies include coffee drinking, track racing, and restoring "vintage" cars.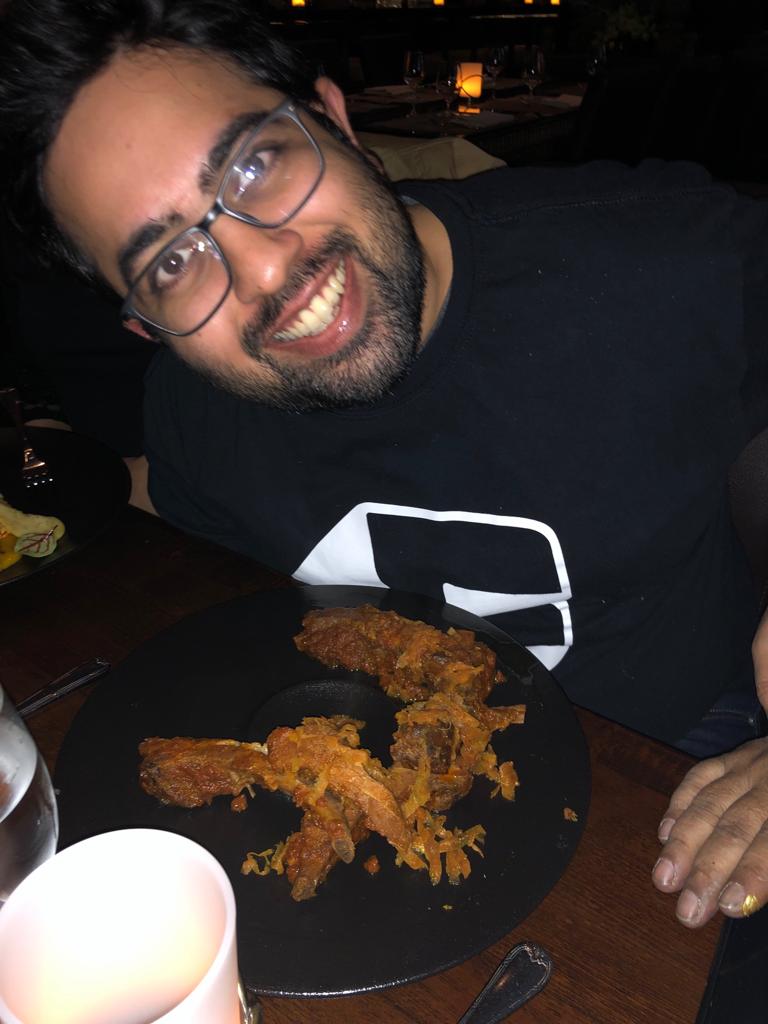 Kyla Foster (she/her) is a PhD student in the Biomedical Sciences program at UCSF.  After graduating from the University of Colorado Boulder in 2019 with degrees in Biochemistry and Molecular, Cellular, and Developmental Biology, she spent two years at the Broad Institute researching genetic dependencies in MSI cancers.  As a member of the Raleigh Lab, she is using emerging genomic techniques to better understand and therapeutically exploit cell state differences in meningioma and glioblastoma.  Outside of lab, Kyla enjoys exploring California with her friends, hiking, backpacking, baking, and is considered the best dogsitter west of the Mississippi.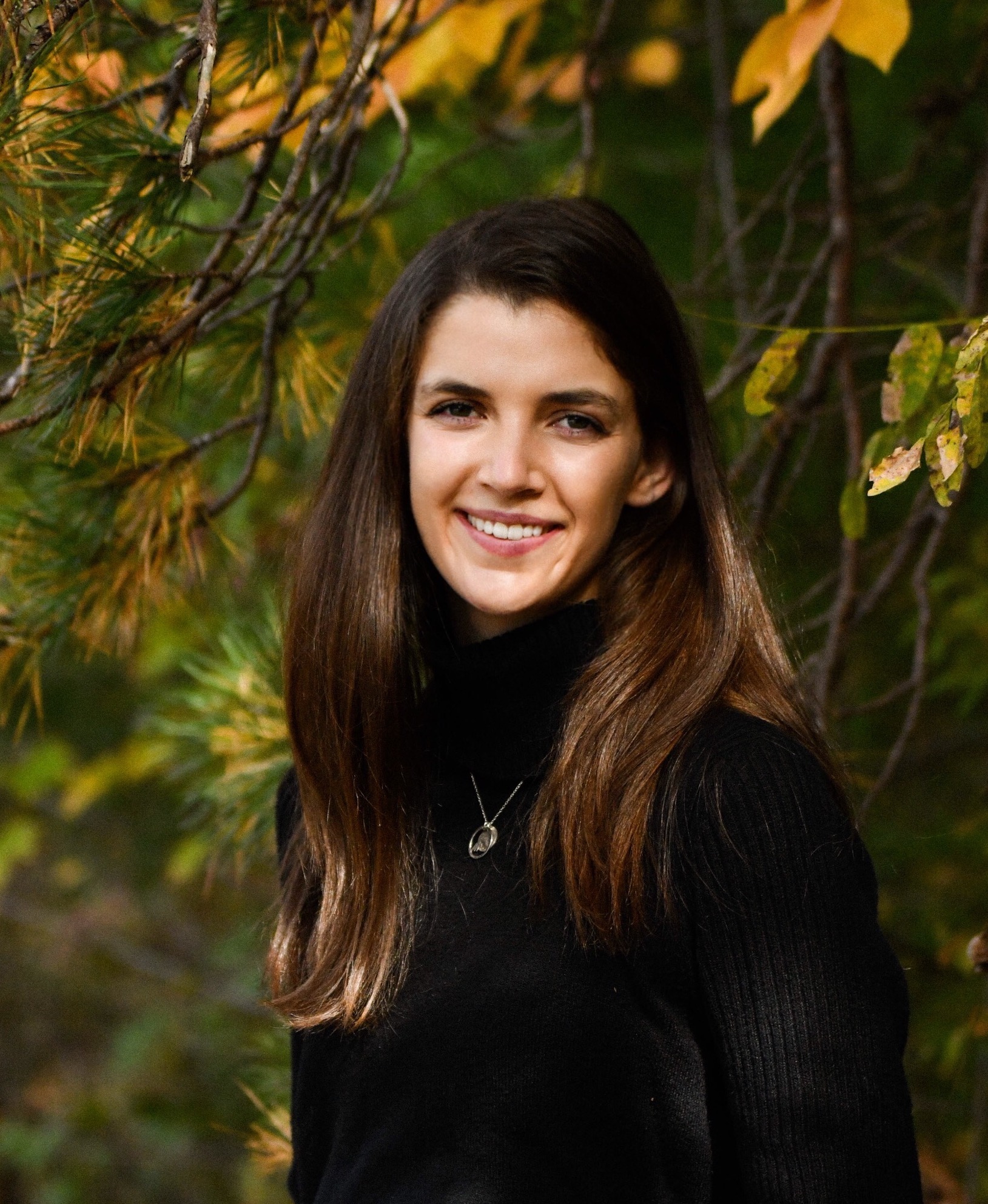 Eze Goldschmidt is an Assistant Professor in the UCSF Department of Neurological Surgery who cares for patients with brain, skull base and pituitary gland tumors. His clinical experience treating patients with skull base tumors has led him to questions related to the biology of meningioma biology and the possibility of medically treating patients that have exhausted all surgical treatments. Specifically, Eze seeks to understand how meningiomas interact with the skull and, contrary to most tumors, induce bony deposition. A proud member of the Latinx community, Eze earned his medical degree and doctorate at the University of Buenos Aires in Argentina, where he studied the regeneration of human dura (the outermost membrane covering the brain). He completed a residency in neurosurgery and a fellowship in skull base surgery at the University of Pittsburgh Medical Center. At the Karolinska Institute in Sweden, he completed a postdoctoral surgical fellowship in neuroplasticity (the ability of the brain's neural pathways to change in response to stimulation ranging from new information to injury). In his free time, Eze enjoys walking his dog, petting his dog, and watching movies with his dog (who we believe enjoys those activities as well).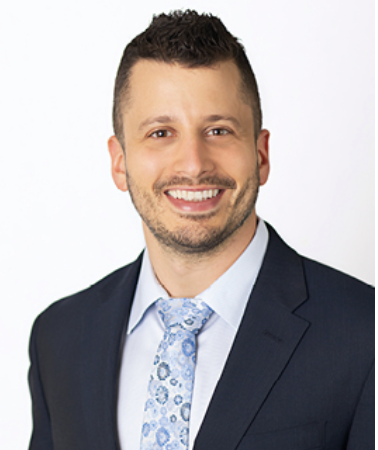 Zhenhong (Arya) Chen graduated from UC Santa Barbara with a degree in Biological Science. During her undergraduate studies, her interest in cancer biology grew and she now works in the Raleigh lab as an Assistant Specialist. She hopes to gain research experience in the lab before pursuing graduate school. When she's not at work, she enjoys practicing yoga, snowboarding, and exploring the outdoors.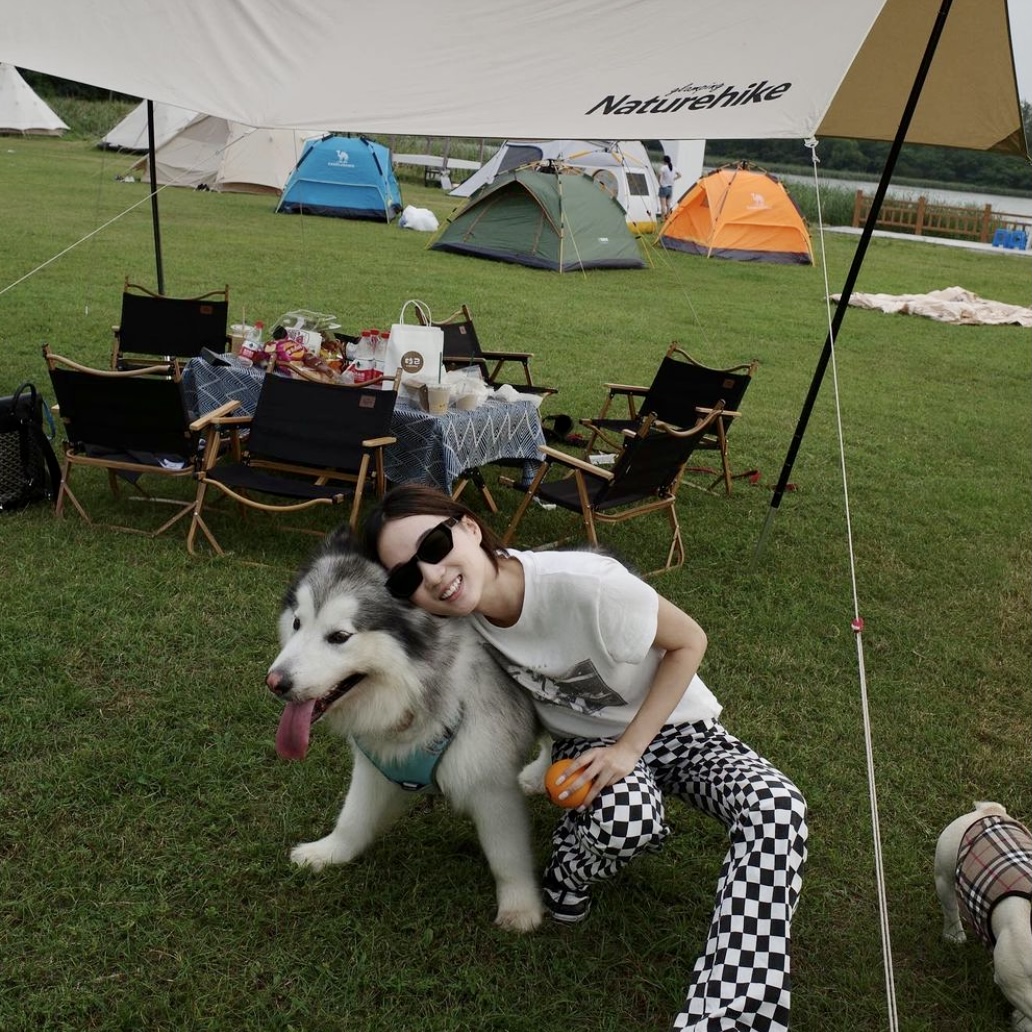 Lab Alumni
Pervinder Kaur Choksi, Assistant Specialist
Current position: UCSF TETRAD Graduate Student
Alexis Leigh Krup PhD, Assistant Specialist
Current Position: Calico Life Sciences Postdoctoral Scholar
Sarah Findakly-Oshima, Lab Manager
Current Position: Living the life we all wish we had in Paris
Abrar Choudhury MD PhD, UCSF MSTP student
Current Position: Kaiser San Francisco Intern Physician and kinda still a postdoc in the Raleigh Lab
Vikas Daggubati PhD, UCSF MSTP student
Current Position: UCSF medical student
Stephen T. Magill MD PhD, UCSF Department of Neurological Surgery Resident Physician and Postdoctoral Scholar
Current Position: Assistant Professor, Northwestern University Department of Neurological Surgery
Harish Vasudevan MD PhD, UCSF Department of Radiation Oncology Holman Research Pathway Resident Physician and Postdoctoral Scholar
Current Position: Assistant Professor and Principal Investigator, UCSF Departments of Radiation Oncology and Neurological Surgery
Emily Payne MSc, Assistant Specialist
Current Position: Assistant Specialist, Vasudevan Lab!! 
CJ Lucas MD, UCSF Department of Pathology Neuropathology Fellow and Postdoctoral Scholar
Current Position: Assistant Professor, Johns Hopkins Department of Pathology
Sydney Lastella, Lab Manager
Current Position: University of Texas at Austin Plant Biology Graduate Student
Zora Arun, Assistant Specialist
Current Position: Bon vivant
Lab Family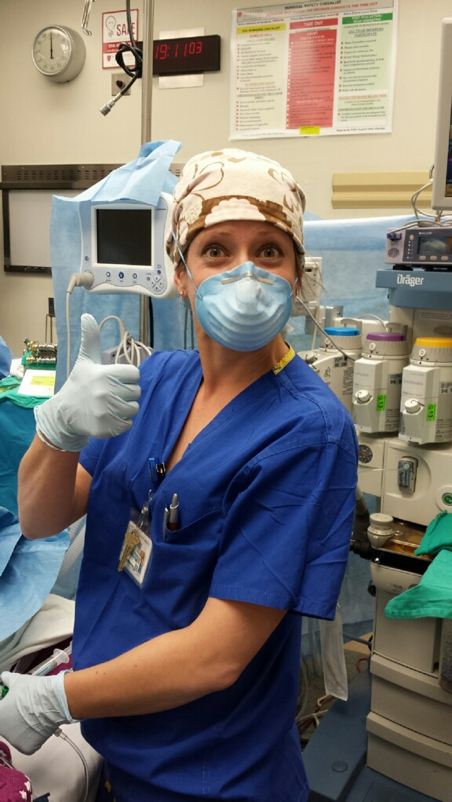 Dr. Lindsay Raleigh
Cardiothoracic Anesthesiologist and Intensivist
Sea urchin water and primary lymphocyte procurement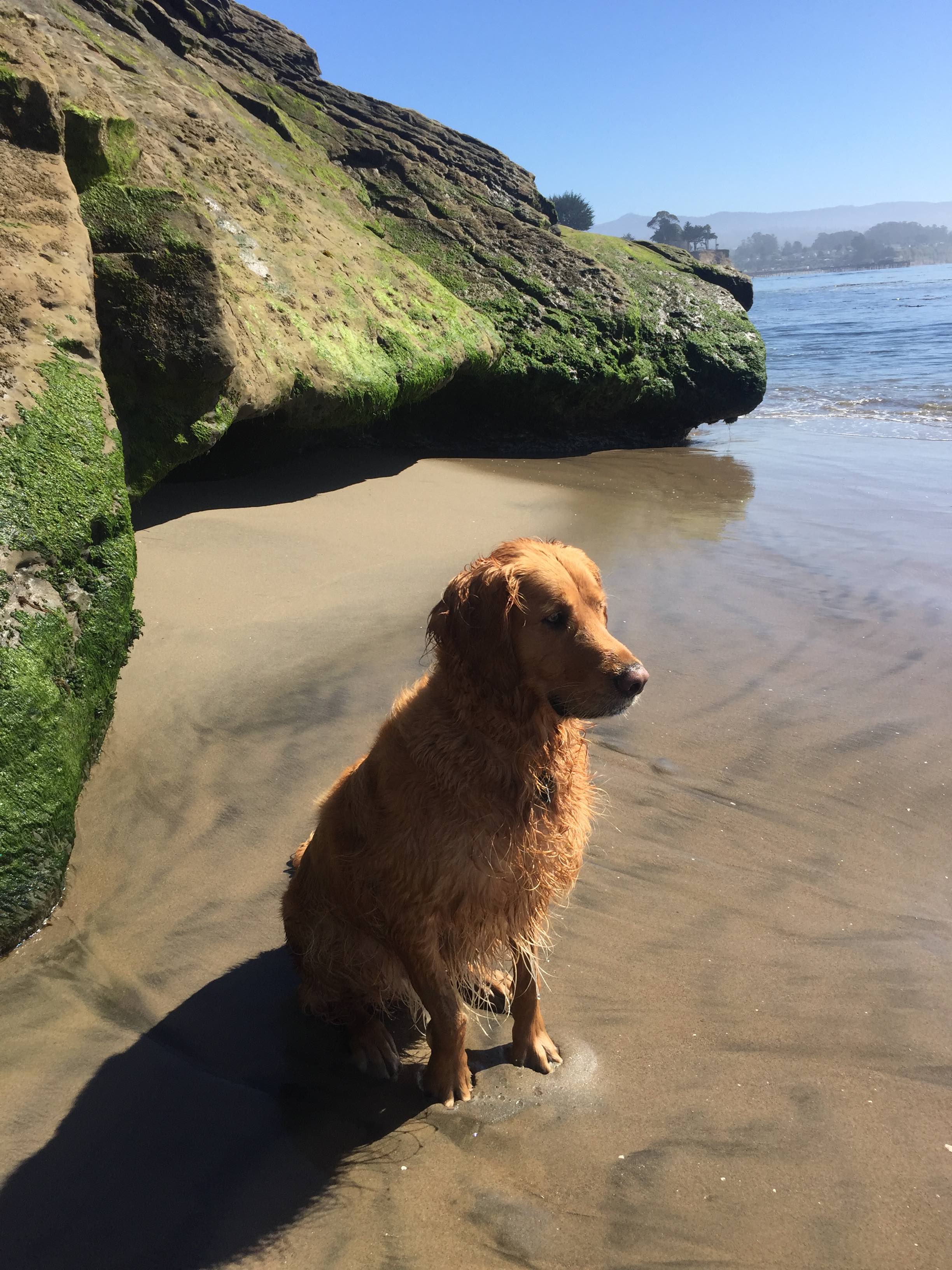 Oski Raleigh
Miniture bear
Lab Therapy Dog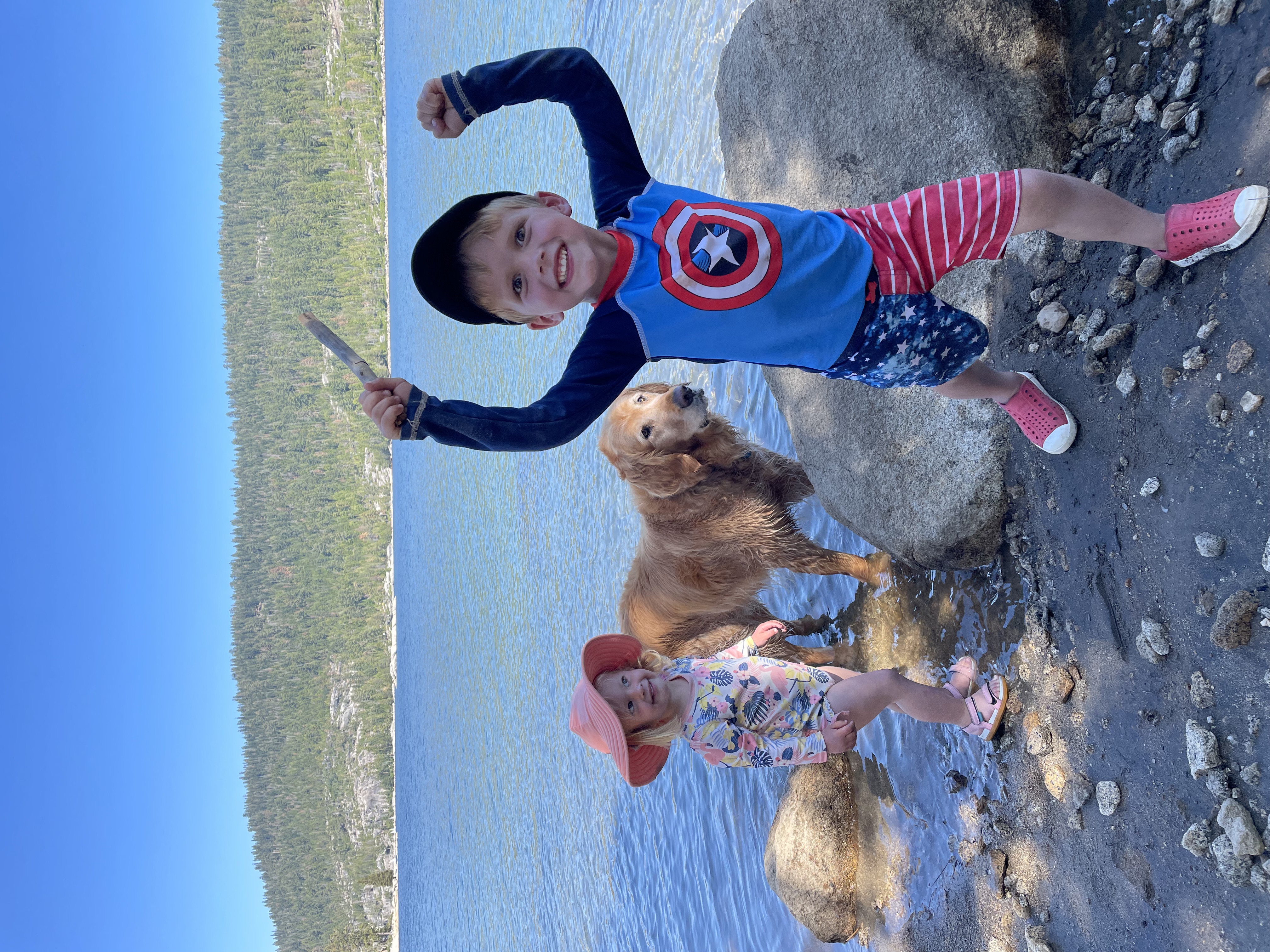 Madelyn and Conor Raleigh
Tiny Tyrants
Hypermitosis specialists