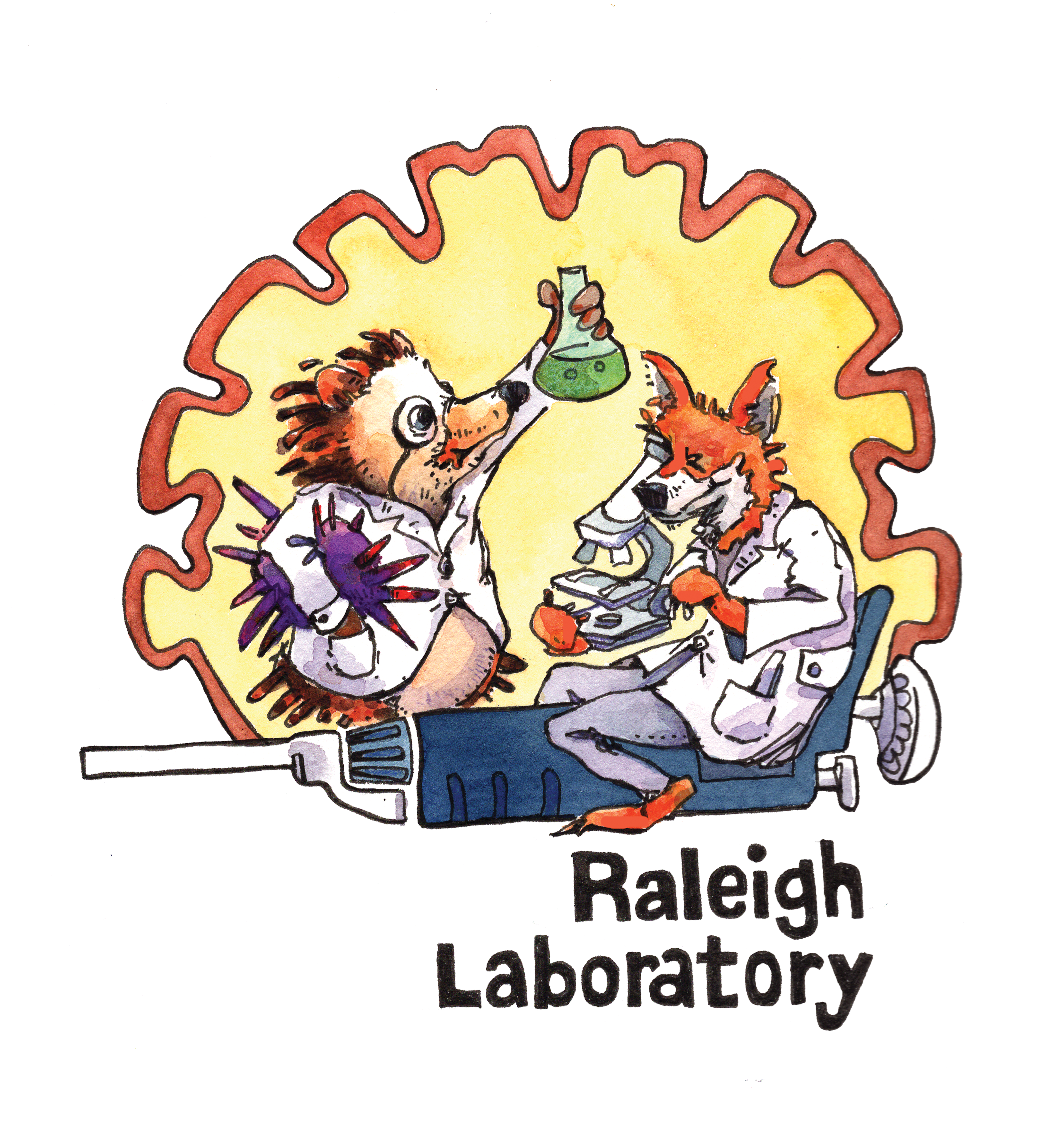 Graduate Students: The Raleigh Lab places a premium on education, mentorship, and training. Graduate student rotations are always available. Projects are individualized according to students' experiences and interests, and include, but are not limited to, identification and characterization of genes involved in brain tumor pathogenesis using biochemical and molecular techniques, informatic analysis of clinical and sequencing data from human samples, mouse genetic or patient derived xenograft models, or a combination of all of the above. 
Postdoctoral Scholars: One postdoctoral fellowship position is currently available in the Raleigh Lab. Research in the Raleigh Lab is focused on understanding the genomic, biochemical, and cellular drivers of cancer predisposition syndromes. To do so, our lab integrates human samples with diverse evolutionary and preclinical models to study development and cancer biology. In addition to illuminating how tumors develop and respond to treatment, our studies have shed light on fundamental signaling mechanisms through the Hedgehog pathway and neurofibromatosis tumor suppressors that are relevant to mammalian development. Our team is comprised of biologists, computational scientists, and clinicians working together to advance our understanding of cancer biology and treatments for patients.
Highly motivated individuals with doctoral or medical training from broad scientific backgrounds are encouraged to apply. Potential projects include identification and interrogation of genes driving meningioma, glioblastoma, or Hedgehog-associated cancers such as medulloblastoma or basal cell carcinoma. These studies may range from basic investigations, such as the biosynthesis and trafficking of ciliary lipids activating the Hedgehog pathway, to translational or clinical studies developing novel therapeutic strategies or biomarkers predicting responses therapies in patients with brain tumors.
Application Information: Please send current CV and cover letter to Dr. Raleigh at [email protected]. The Raleigh Lab website and additional information can be found at https://raleighlab.ucsf.edu.